Clothing company DKNY announced a partnership with trending singer/songwriter Halsey. The partnership launched an exclusive Big Apple hoodie designed by the artist herself. All of the proceeds from this sweatshirt will be going towards My Friend's Place, which offers emergency shelter for homeless youth, also serving to help inspire young kids to transition their lives.
The hoodie itself pictures a painting done by Halsey of the Big Apple, representing NYC and where DKNY started. The hoodie is limited-edition, and hopes to raise awareness to the homeless youth around the country. DKNY and Halsey were already working together on a fall campaign, promoting the "New York State of Mind". The collaboration included a line of clothing and shoes, and Halsey starred in a commercial advertisement for DKNY in which she empasized the hustle and drive that inspires people in New York City.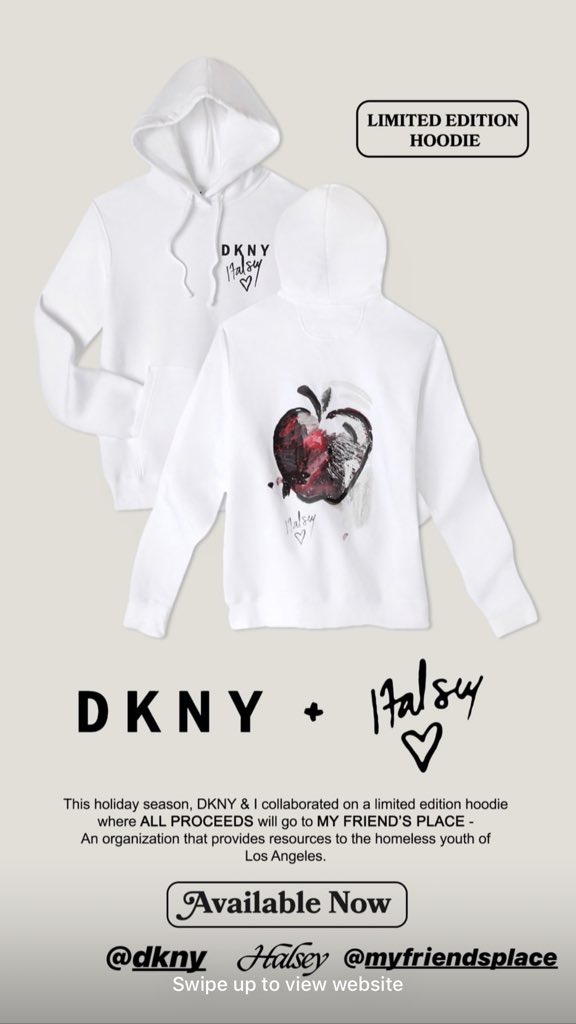 In addition to the collaboration with Halsey, DKNY also worked on a recent fall campaign with The Martinez Brothers, Steven and Chris. The Martinez Brothers are music producers from The Bronx, and starred in DKNY's 2019 Men's Campaign. The brothers are shown in a video which features them making music mixes and dancing while wearing pieces of clothing from the collection. Both the collaboration for the fall collections with Halsey and The Martinez Brothers are also celebrating 30 years of DKNY.
With the new Halsey Hoodie, DKNY and Halsey are working with organizations like My Friend's Place to give back and help draw attention to the problem that is homeless youth in America. This collaboration is a great way to reach an entirely new target market to help raise as much money as they can for such a worthy cause.