Who do we look to when we need to be motivated to change our lifestyles for the better? Celebs of course! Many celebrities have shared their own workouts with the public on various fitness apps, and here are some of the celebs who are doing just that.
Celebrity Trending 10:
Celebrities on Fitness Apps
1. Chris Hemsworth
Chris Hemsworth is ready to bring his Superhero caliber workout to you. The Thor actor has teamed up with fitness app Centr to bring you the best motivational fitness content. Centr's Train, Eat and Live workout plan paired with Hemsworth's star charisma may be just the thing you need to finally stick to your workout and diet. The app features experts handpicked by Hemsworth himself, including features with his personal trainer and very own wife.
2. Kim Kardashian
Kardashian is one of the most looked up to celebrity of all time, and working out is no different. Millions upon millions follow her content, and now they can keep up to date with her workout plan as well. Kardashian enlisted celeb trainer Melissa Alcantara to train her and can now showcase her own workouts on the fitness app giant that is Fitplan. Featuring a plethora of other celebs including Jennifer Lopez, Alex Rodriguez and multiple others on this list, Fitplan is going all in on the power of the celebrity.
3. Jen Selter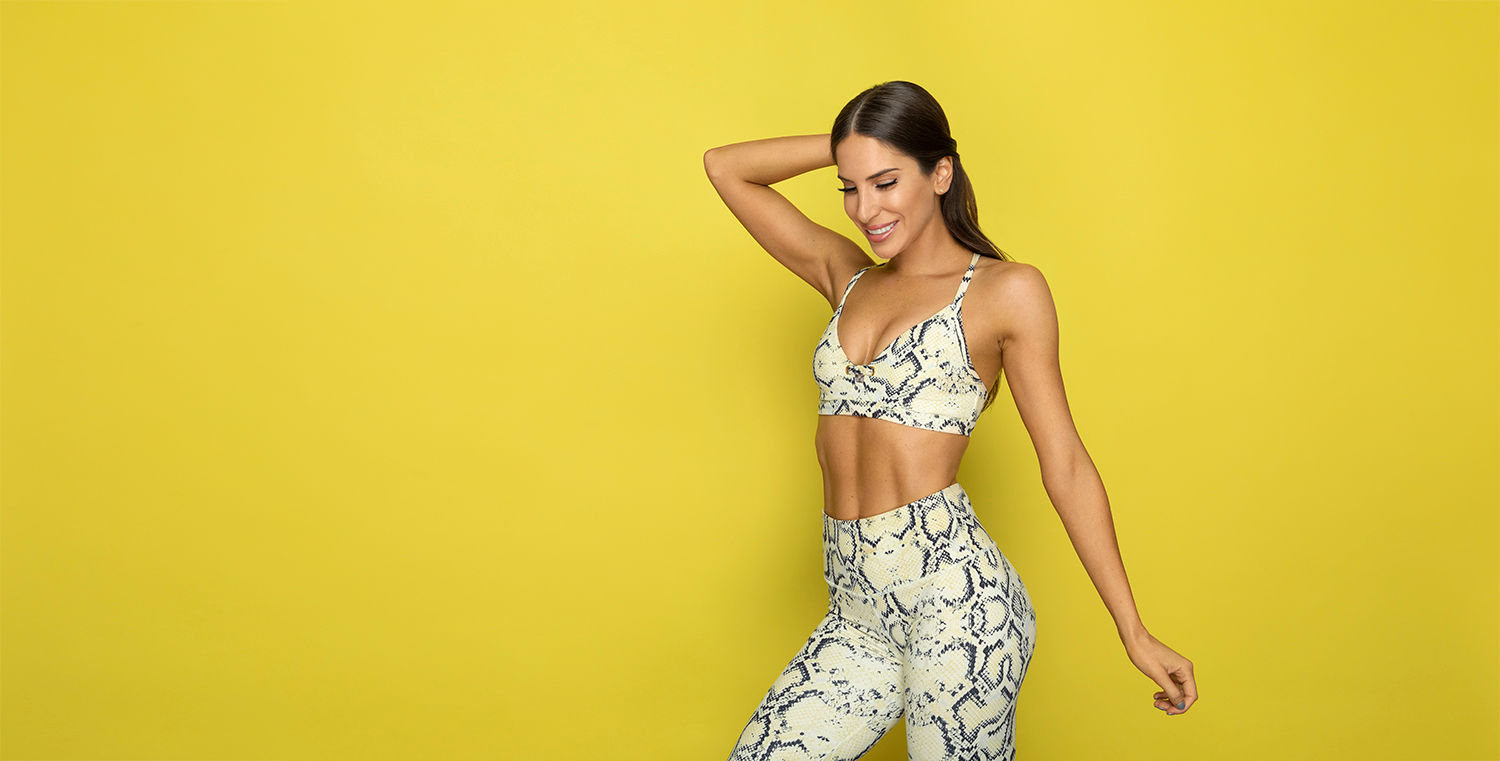 Superstar social media influencer and spokeswomen Jen Selter has long been the queen of fitness. As one of the premier faces of the aforementioned Fitplan app, Selter gives all her millions of fans a chance to experience her very own workouts. Unlike some of the other trending celebrities, Selter built her empire starting in the fitness industry, and has now leveraged her influence towards becoming a world wide influencer.
4. Serena Williams
Serena Williams represents the power of the athlete in Nike's new platform, the Nike Training Club. Acquiring one of the biggest athletes in the world and offering her workout to Nike's massive fanbase was one of the most innovative moves on their part. By creating a go to fitness platform, paired with sponsored athletes and official gear, Nike's vertical integration strategy is sure to pay off.
5. Melissa Alcantara
The fierce woman behind celebrities like Kim Kardashian has utilized her stake in the fitness game to shape apps like Fitplan. As Fitplan continues to expand with celebrity acquisitions, Alcantara continues to be the true fitness presence that can support the workout plans behind all the celebrities, and create a great experience for her fans and the celebs' fans alike.
6. Cristiano Ronaldo
Teaming up with Serena Williams, Ronaldo take his Nike partnership a step further with Nike Training Club. Ronaldo brings his massive global star power to the app, furthering Nike's near monopoly on sport products into the fitness space.
7. Jessie J
Between Serena Williams and Cristiano Ronaldo, you'd think that would be enough for a fitness app, right? Nope, not for Nike. As one of the most prominent sport brands in the world, Nike knows they will have the audience from their consumers and athletes' fans, however enlisted a popstar like Jessie J allows them to reach an ever broader audience, and enlist the help of another major motivational force.
8. Jessica Ennis Hill
Olympic Gold Medalist Jessica Ennis Hill partnered with Jennis to bring fitness workouts, nutritional insights and special workouts for expecting and post-partum mothers as well. As a mother herself, the world class athlete is the perfect choice to headline the app.
9. Davina McCall
Known as the "British Queen of Celebrity Workouts", Davina McCall is an established trainer with many workout plans that she has shared with her devout fitness followers. Her platform Own Your Goals shares similar workout plans from the Queen herself.
10. Amanda Cerny
Another influencer who has millions of fans dying to be a part of anything she is attached to, Amanda Cerny is also a Fitplan celeb, with workouts for her loyal and new fans alike to enjoy. Cerny's specific plan is unique to her, much like each celeb on the app, and offers something new in what has become a celeb centric platform, winning in the Fitness space.
Contact CT10 with all celebrity inquires and questions about the most trending celebs in the business, contact@celebritytrending10.com.