Are you looking to hire a celebrity speaker for your next conference or event in 2019 or 2020? Well, Celebrity Trending 10 has got you covered. Below is an outlined list of the 10 trending celebrities at the moment who are blowing up as the biggest names on the speaking circuit. Whether you are looking for one of the hottest new entrepreneurs in the market, or an exemplar of an entertainment icon, we've got 'em all listed as a one-stop shop for you to book a celebrity for your next event.
Celebrity Trending 10:
Cannabis & CBD Edition:
Gwyneth Paltrow, star of the recent worldwide record breaking blockbuster hit, Avengers: Endgame, has a busy life off screen. When she's not playing a superhero or spending time with her two kids Apple and Moses, Paltrow runs her company Goop. Founded in 2008, Goop is a lifestyle company involved in fashion, health, and now, CBD. In 2019, the brand launched a line of CBD products called Fleur Marche, including skincare products, lotions, edibles, and oils. Paltrow and Goop hope to add elegance and sophistication to the CBD space and are coming off their annual In goop Health summit, hosting stars such as Jessica Alba and Taraji P. Henson, with sample Goop products and workshops to give consumers a full mind and body reset.
This is Us star Mandy Moore is a major advocate for the CBD industry and is an active user herself. Going from award show to award show, Moore felt the pain of wearing high heels on the red carpet, so she turned to an easy solution; CBD oil. Moore tried Lord Jones CBD oil recommended by her stylist, and in an interview with Coveteur, sang its praises in keeping her floating on Golden Globes carpet.
"King of Instagram" Dan Bilzerian, boasting over 27M followers, is known for his irreverent content on social media. However, Bilzerian is also involved in something many celebrities are trying to get a piece of; CBD. Bilzerian founded Green Axis, an investment firm that he hopes to be heavily involved with Cannabis entrepreneurship. He compares his aspirational stake in the cannabis industry to Coca Cola, and hopes to use Green Axis to achieve it.
Jimmy Buffett, the famously laid back singer is unsurprisingly a major advocate of cannabis. Buffett teamed up with Wrigley Gum heir Beau Wrigley Jr., to create a startup focused on cannabis, using his Coral Reefer band name in partnership with medicinal marijuana giant, Suterra. Being a staunch believer in the effects and advantages of marijuana, Buffett is one of many celebrity entrepreneurs investing in cannabis products this year.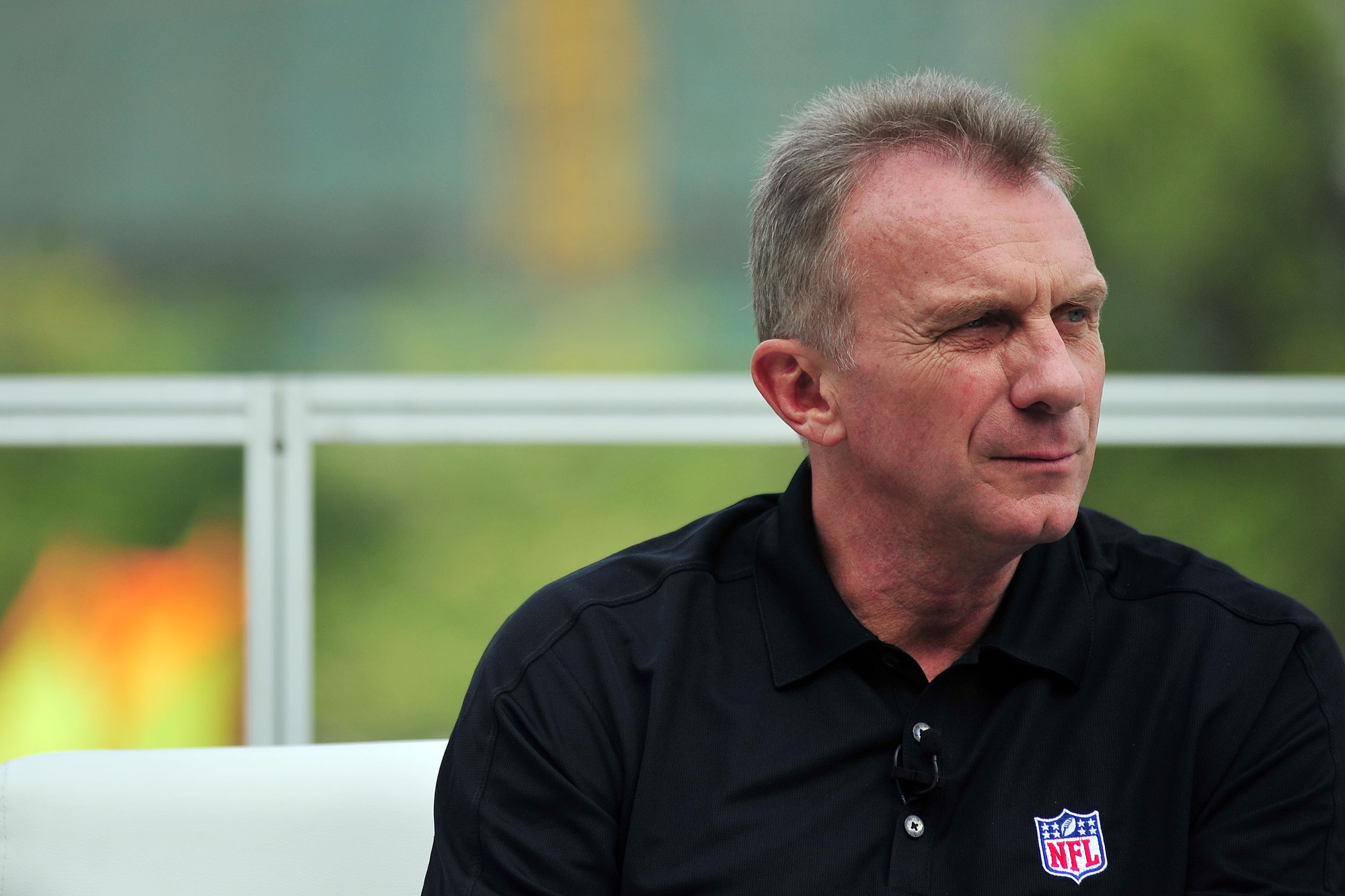 It's no mystery that football players take a beating on the field, and legendary quarterback Joe Montana is no rookie. The Hall of Famer is one of the latest athletes to get in on the marijuana boom, using his venture capital firm, Liquid 2 Ventures, to invest 4.1 million dollars into the cannabis centered media outlet Herb. Montana, an avid user of cannabis himself, entangled with his business savvy, made it a no-brainer investment for him, and he hopes to increase education on the capabilities of cannabis on a global level.
Actor, director, comedian, and star of the AMC series, Comic Book Men Kevin Smith may have survived a major heart attack due to cannabis. Smith suffered the near-fatal heart attack in 2018, however, doctors stated his state of calm during the emergency not only saved his life but was due to being high. Smith is a staunch advocate of fighting the pothead stereotype and remaining productive while also enjoying the benefits of cannabis. Smith is currently working on a new web series, Hollywood, which he hopes to have picked up by a network, to examine a dispensary set look into Hollywood.
Tommy Chong, half of the comedy duo, Cheech & Chong, is one of the most famous celebrities associated with cannabis of all time. Although his involvement in the cannabis industry is beyond just the running jokes. The weed icon has his own marijuana brand Chong's Choice, selling mostly THC products, but has now moved to include CBD products after teaming with Diamond CBD. One of the best cannabidiol suppliers in the industry, Diamond CBD is helping Chong create a top of the line addition of CBD products that is continuing the innovative trend.
The titular host of the popular Montel Williams Show in the 1990s and 2000s has his own line of CBD products. The former Marine is a firm believer in the healing power of CBD, and his line Montel by Select includes CBD gel capsules and cannabis oil products. Being diagnosed with multiple sclerosis in 1999, Williams has used similar products to treat his condition for years and is introducing this line of products to markets that THC oils aren't available in, and introduce others to the power of healing through CBD.
Famous actor Michael J. Fox is known for his fight against Parkinson's disease and has used CBD and cannabis to help him along the way. Through this treatment, Fox has been able to counter some of the effects of the condition, and continue his acting career. In 2000, Fox founded the Michael J. Fox Foundation for Parkinson's Research. The foundation has heavily researched the uses of marijuana, cannabis, and CBD when treating Parkinson's, finding that preliminary evidence has shown that cannabinoids from CBD help protect brain cells with anti-inflammatory and antioxidant mechanisms and also bind receptors, relieving pain and helping control appetite, mood, and sleep.
Platinum and Grammy Award-winning singer Melissa Etheridge beat breast cancer after being diagnosed in 2004 and credits additional treatments using CBD as helping her make a full recovery. Etheridge believes so much in the effects of medicinal marijuana, she created her company, Etheridge Farms. The company is designed to provide marijuana products to California medical patients. In addition, she created a product combining wine and cannabinoids including THC and CBD, with less psychoactive aspects, creating a truly innovative product, unlike any on the market today.
This Celebrity Trending 10 Speakers list is just the start! There are countless inspiring and motivational celebrity speakers making the rounds on the speaking circuit. Celebrity Trending 10 is your #1 source to hire celebrity speakers. We will work with you to determine the best fit for your event audience and theme while working to secure your celebrity speaker at the lowest possible fee. We work on behalf of you, the client, not the speaker, with your best interests in mind. Contact the team at Celebrity Trending 10 via email at contact@celebritytrending10.com or call (212) 410-2853 to hire celebrity speakers for your next event.