Corporate America has long been dominated by the male gender. This is changing, however. In 2018, the annual Woman CEO Report created by Challenger, Gray & Christmas reported that 22% of companies that changed their leadership structure elected Female CEOs. This number was up 5% over the 17% of companies who elected to do so in 2017. This trend should continue as women CEOs continue to be successful in the business landscape. Recently, companies like Hint Water and Spanx have risen to prominence, at the helm of female leadership. Here are the trending 10 Female CEOs empowering women globally!
1. Kara Goldin
Kara Goldin, the visionary and CEO of Hint Water, founded the healthy beverage firm in 2005 after self-realization that she wanted to kick her unhealthy diet soda habit. Kara began cutting up fruit slices and placing them into her water, conceiving the idea for Hint Water. Now, 14 years later Hint Water is blowing up in the marketplace. They have a stronghold on the flavored water market, as their product provides both flavor and zero sugar. Hint Water's success can be attributed to Kara's leadership and digital marketing prowess. Eager to take Hint Water to new heights, Kara has created new initiatives and new products in an effort to expand and market the brand in new ways.
2. Sara Blakely
Sara Blakely is the founder and CEO of Spanx, an underwear and shapewear company founded in 1998. When initially brining her product to the public, Sara started showing the shapewear products at Neiman Marcus showrooms. Sara and Spanx have since taken off, selling their products in 65 plus countries. Sara has since been named as one of Time's 100 most influential people in the world. Due to her wild success, Sara has also appeared on ABC's hit show Shark Tank as a celebrity investor, recognized for her extensive business acumen.
3. Mary Barra
Mary Barra is the CEO of General Motors Company, GM for short. As CEO Mary has made waves for women globally as she became the first ever female CEO of any major car company when she took the job in 2014. During her run as CEO, Mary has invested millions of dollars in innovative tech that will point the auto manufacturer in the right direction for years to come. Mary was named as the 4th most powerful woman in the world and the 57th most powerful person in the world by Forbes in 2018.
4. Arianna Huffington
Arianna Huffington is a co-founder of The Huffington Post, one of the world's most popular news publications as well as the founder and CEO of Thrive Global, a self-help and wellness brand focussed on helping companies and individuals maximize productivity. The Huffington Post was founded in 2005 while Thrive Global was founded in 2016. Thrive Global was founded after Arianna struggled with sleep deprivation and the loss of productivity as a result, she decided to build something that would help companies, individuals, etc. improve their well-being in turn, producing better results. Arianna was featured as Forbes' 77th most powerful woman in the world in 2018.
5. Ginni Rometty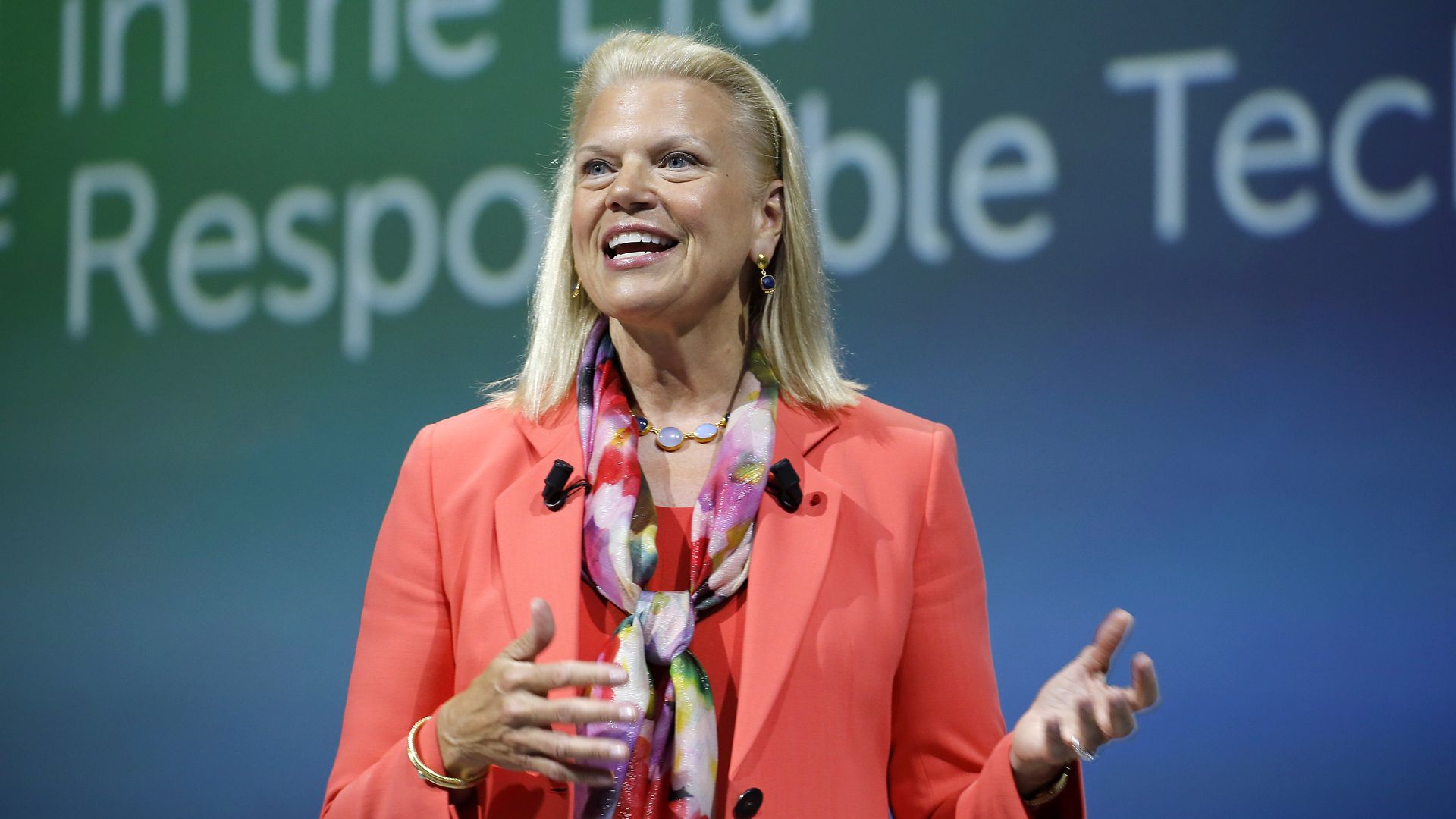 Ginni Rometty is the chair, president, and CEO of IBM, one of the leading tech companies in the world. Ginni began her career with IBM in 1981 where she has risen up the corporate ladder, being named CEO in 2012. Ginni has taken the company in new directions. IBM's first female CEO decided earlier this year IBM would invest heavily in blockchain, buying the cloud computing firm Red Hat for $34 billion. Ginni has achieved sustained success during her long tenure with IBM which has garnered her recognition as Forbes' 10th most powerful woman in 2018 and their 61st most powerful person in 2016.
6. Bethenny Frankel
Bethenny Frankel is the CEO of the lifestyle brand Skinnygirl. Reality television star, Bethenny started her Skinnygirl empire in 2011 with Skinnygirl Cocktails. She partnered with Beam Suntory later in 2011 to expand the brand to include wines and flavored vodkas among other things. Bethenny has since used her platform to further expand her brand to Skinnygirl Global, a lifestyle empire. Over the years Bethenny has transitioned from a TV star to a wildly successful entrepreneur and business woman, even appearing on ABC's hit show Shark Tank.
7. Tyler Haney
Tyler Haney is the founder and CEO of Outdoor Voices. Outdoor Voices is a clothing and apparel company that was founded by Tyler in 2013, with a focus on workout clothing. Tyler now only 27 years old has sustained great success at a young age. In 2016, she was named to Forbes' 30 under 30 list for the 30 most successful entrepreneurs under age 30. Outdoor Voices has garnered attention for their unique and stylish clothing lines, recently debuting a "workout dress."
8. Emily Weiss
Emily Weiss is the founder and CEO of the beautification company Glossier. Glossier was founded in 2010. The company started initially as a blog, titled The Gloss. Emily was then able to successfully transition the blog to a very successful beautification brand. Glossier was valued at $1.2 billion earlier in 2019 and their success has been attributed to their direct-to-consumer strategy, heavily focussing on their online modes of selling such as their website intothegloss.com.
9. Mary Dillon
Mary Dillon is the CEO of beautification brand Ulta Beauty. Mary has been in the role since 2013. Prior to her position with Ulta, Mary served as the CEO for U.S. Cellular for 3 years. Since taking over, Mary has taken Ulta in a digital direction converting a lot of their focus to Ecommerce and away from the traditional brick and mortar. Mary seems to have her finger on the pulse, doubling the company's revenue from Ecommerce from 2013 to 2017.
10. Payal Kadakia
Payal Kadakia is the founder and former CEO of ClassPass, a health and fitness provider subscription platform. Payal founded the company in 2011 due to her love of dance. The startup has achieved great success functioning as one of the leaders in the health and fitness industry. Payal swapped roles with now CEO Frtiz Lanman in 2017, she now serves as the executive chairman for the company.
This Celebrity Trending 10 Speakers list is just the start! There are countless inspiring and motivational celebrity speakers making the rounds on the speaking circuit. Celebrity Trending 10 is your #1 source to hire celebrity speakers. We will work with you to determine the best fit for your event audience and theme while working to secure your celebrity speaker at the lowest possible fee. We work on behalf of you, the client, not the speaker, with your best interests in mind. Contact the team at Celebrity Trending 10 via email at contact@celebritytrending10.com, or call (212) 410-2853 to hire celebrity speakers for your next event.