In honor of the Fornite World Cup wrapping up last week, this week's edition of Celebrity Trending 10 will examine the hottest athletes in the world of Esports. Esports is quite possibly the fastest growing sector of sports and has massive potential with 24/7 access and other features that mainstream sports like football and basketball don't offer. Esport athletes will continue to grow in popularity in an increasingly digital age society is immersed in.
Celebrity Trending 10
E-Sports Athletes and Influencers Edition:
1. Kyle Giersdorf
Kyle earns the number one spot on the trending list just days after winning the Fortnite World Cup. The American teenager, who goes by the name Bugha in the gaming world, took home the championship and $3 million in prize money. His winnings exemplify the bustling esport market as Giersdorf earned more money from his championship than Tiger Woods won for winning this years' Masters. Look for Bugha's recent success to drive his popularity going forward, with endorsements and other opportunities to follow.
2. Tyler "Ninja" Blevins
Tyler, most popularly known as Ninja, is quite possibly the most popular Esports athlete in the world. If not for the Fortnite World Championship that just took place last week, Ninja would have earned the number one spot on this list. Ninja has used his video game popularity to drive his public brand. He's endorsed many companies such as Samsung and even appeared in a Super Bowl commercial for the NFL this past year. Ninja will continue to use his popularity to fuel his brand.
3. Felix Kjellberg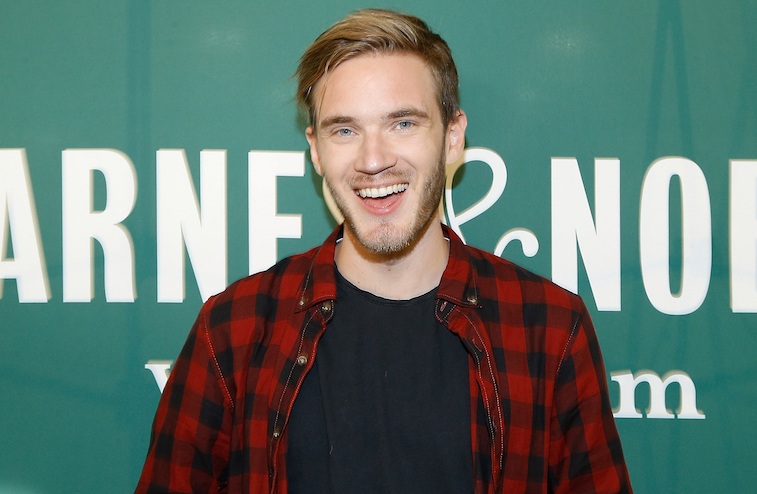 Felix Kjelberg, more popularly known as PewDiePie is a successful Esport streamer and Youtuber. PewDiePie has over 1 million Twitch followers in addition to his over 98 million Youtube subscribers. He also has a large social media following with over 17 million Instagram followers. PewDiePie has become most recognized for his streaming of the video game Minecraft. PewDiePie has used his successful brand and following to launch an endorsement and infuncer career. He's represented companies like Tayroc watches in the past.
4. Ali Kabbani
Ali, most popularly known as TSM Myth, is an Esport streamer. Similar to Ninja, Myth gained popularity through the popularity of Fortnite. Myth has quickly become one of the most recognizable streamers in the realm of Esports. Myth belongs to the popular Esport team, TSM. Myth has also represented brands like Chipotle.
5. Turner Tenney
Turner is another popular Esport streamer. Most commonly referred to as Tfue, his streaming name, Turner grew to popularity streaming the battle royale game Fortnite. Tfue previously worked for the Esport team, FaZe Clan, but the two have parted ways.
6. Brett Hoffman
Brett Hoffman is a popular Esports streamer. Brett goes by his gaming name, Dakotaz, which has developed a large public following headlined by over 4.6 million instagram followers. In addition to streaming, Dakotaz has become a popular social media influencer. He's worked with G FUEL Energy among other brands. 
7. Daequan Loco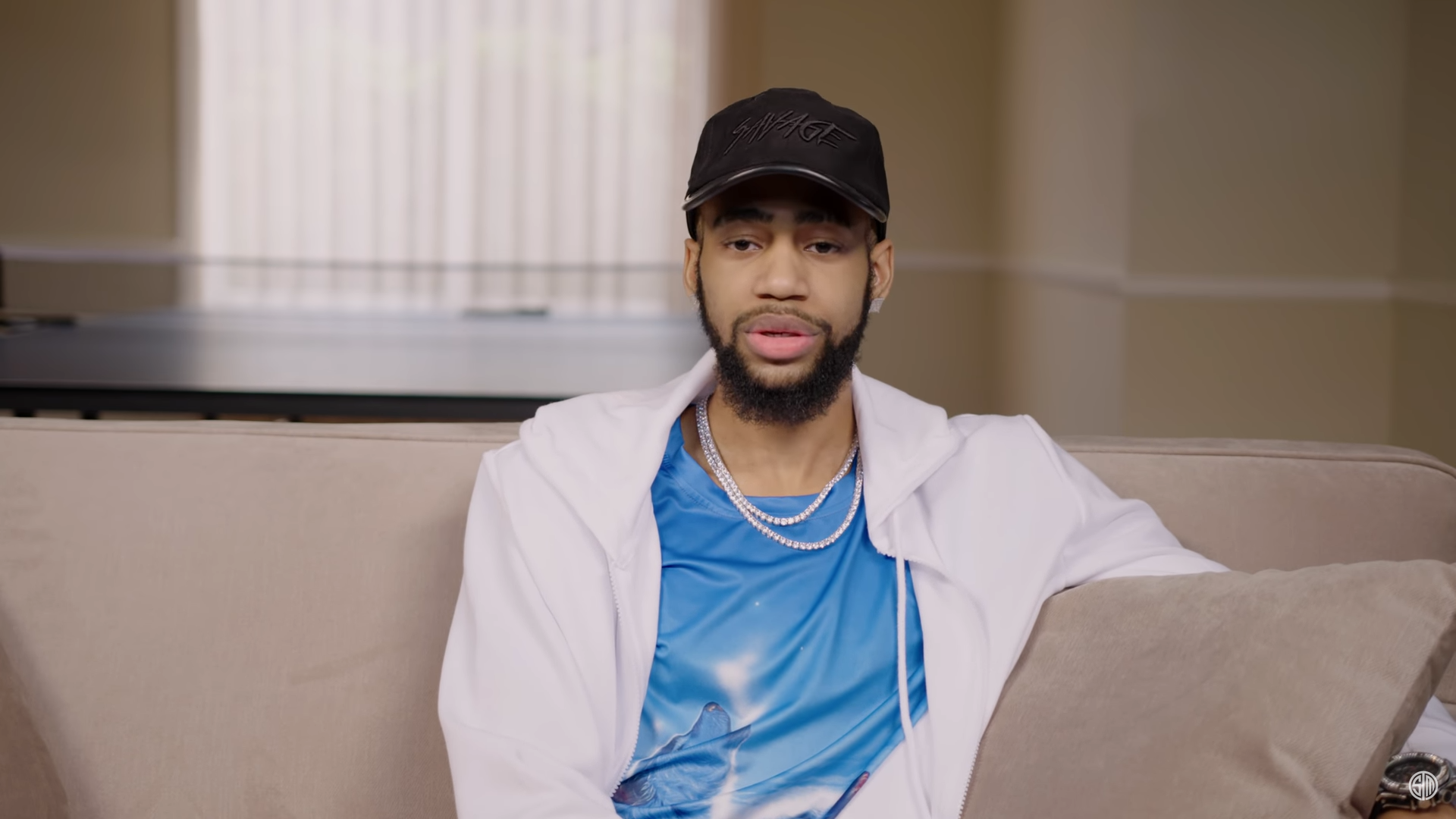 Daequan Loco, most popularly known as TSM Daequan, is a professional Esport streamer. Daequan started off playing many games but found his popularity through Fortnite with the game's uprising in 2017. Daequan has grown his brand and popularity, headlined by his 5.5 million Instagram followers and 3.5 million Twitch subscribers. His streaming popularity has provided Daequan the opportunity to become involved in celebrity endorsing and influencing. Similar to Dakotaz, Daequan has represented G FUEL Energy.
8. Timothy Betar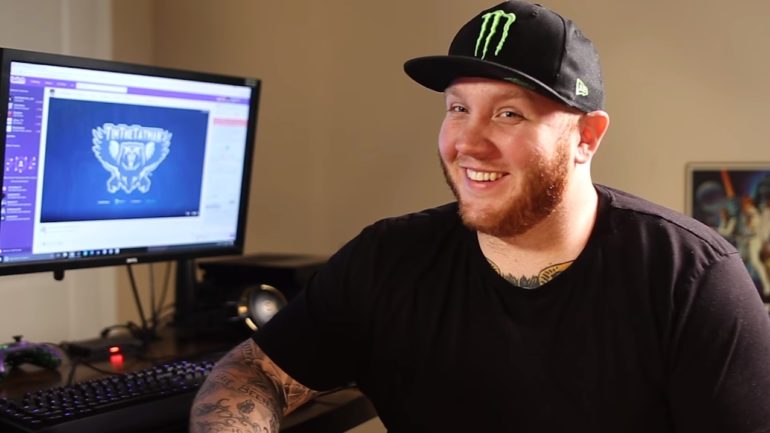 Timothy, more commonly known as TimTheTatman, is a popular Esport streamer through twitch and youtube. With more than 3 million Instagram followers and more than 3.8 million Twitch followers, Tim has become a very popular social media presence. Tim's streaming popularity has led to opportunities for him to become involved as a public figure with endorsement deals. Tim has represented companies like Adidas in the past. 
9. Nick Mercs
Nick is a popular Esport streamer of the battle royale game, Fortnite. Nick's following has streadly increased with the sustained growth and popularity of the game. With over 1.8 million Instagram followers and over 2.8 million Twitch followers Nick has built a recognizable brand for himself. His visibility has provided him opportunities to work with numerous brands and companies, most recently working with Godzilla: King of the Monsters to promote the new movie.
10. Imane Anys
Imane is a popular Esport streamer who goes by the name Pokimane. She is most recognized for playing League of Legends but plays a variety of games. In addition to streaming her video game gameplay, she streams other content such as podcasts. Her Twitch has over 3.2 million followers and her Instagram has over 3.7 million followers. Her position as a female in a male dominated industry has positioned her for great success. Pokimane has a partnership with Nissin Noodles.
This Celebrity Trending 10 Speakers list is just the start! There are countless inspiring and motivational celebrity speakers making the rounds on the speaking circuit. Celebrity Trending 10 is your #1 source to hire celebrity speakers. We will work with you to determine the best fit for your event audience and theme while working to secure your celebrity speaker at the lowest possible fee. We work on behalf of you, the client, not the speaker, with your best interests in mind. Contact the team at Celebrity Trending 10 via email at contact@celebritytrending10.com or call (212) 410-2853 to hire celebrity speakers for your next event.