The annual ELLE Women in Hollywood Celebration is known for its flashy celebrity appearances and dazzling designer outfits. Below are the most memorable trending female celebrities who made appearances at the edgy celebration of female empowerment.
Celebrity Trending 10: ELLE's 2019 Women in Hollywood
1. Zendaya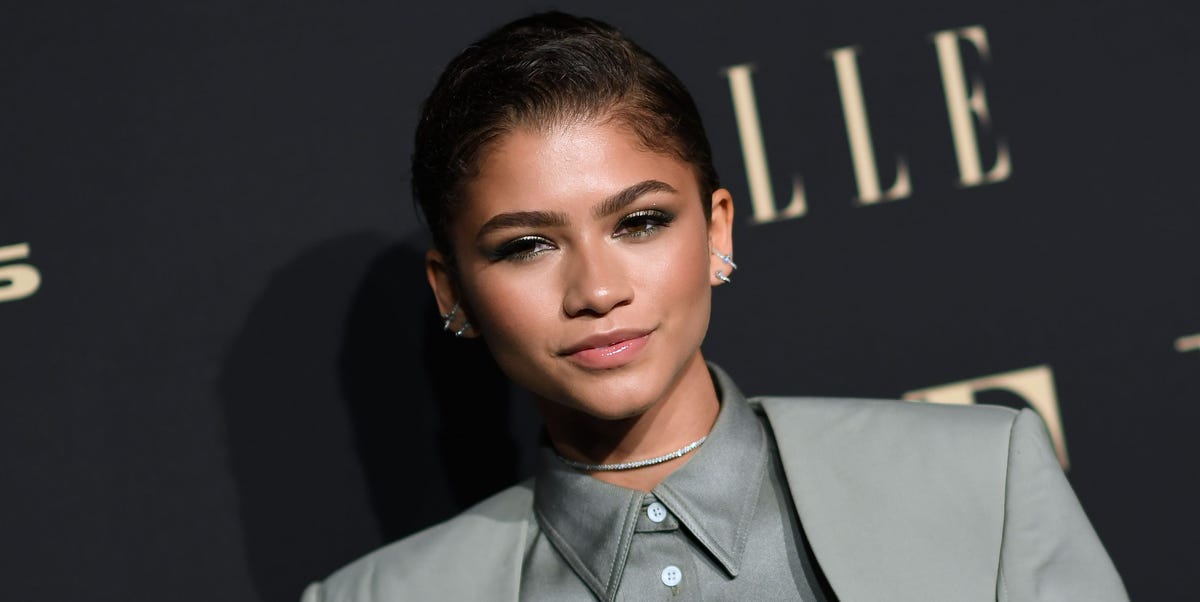 Zendaya is known as one of the most empowering influences on the young generations of Americans. From child star to becoming a fierce presence on every runway, her presence at the ELLE Women in Hollywood event was no different. Coming off a year where she starred in Hollywood blockbuster Spider-Man: Far From Home and hit HBO show Euphoria, Zendaya certainly defied what it meant to be a stereotypical female actress, and will continue to do so, and be honored for it for years to come.
2. Gwyneth Paltrow
Most recently focusing her efforts in her relatively new company, Goop, Gwyneth Paltrow still has time to frequent award shows empowering women in the entertainment and business industries. Combining her two very prominent talents, Paltrow recently gave fans a deep look into her wildly successful business. Paltrow teamed with Netflix to produce The Goop Lab, a documentary mini series detailing everything behind her business decision to go all in on cosmetics, and most recently with CBD. And even a vagina scented candle!
3. Scarlett Johansson
Scarlett Johansson had an incredibly busy 2019, and deserves every recognition that acknowledges her power to empower women on and off the screen. From her role in the Marvel blockbuster Avengers: Endgame as Black Widow, or her Oscar nominated roles in Jojo Rabbit and Marriage Story, Johansson has reached more critical acclaim in one year than other ever have. The female fatale will be reprising her role as Black Widow for a swan song this March, and will be completing her awards season run for her not one but two Oscar nominations for her visceral performance in Marriage Story on Netflix, and Taika Waititi's facetious take on Nazi Germany.
4. Natalie Portman
Natalie Portman has long been a symbol of female empowerment in Hollywood. She has also stayed very busy off-screen working with many brands and companies to bring positive change to women and many others. Portman look to defiantly redefine the role of feminism in her speech at the celebration, and continues to be a role model to actress and young women alike.
5. Lena Waite
Inspiring others is no secret to Lena Waite, who over the past few years has established herself as an inspirational force in entertainment. Working on many projects recently including Master of None, The Chi and Dear White People, Waite has used her influence to help empower individuals to defy the boundaries they have been confined to and embrace their uniqueness.
6. Mindy Kaling
Long known as a celebrity who has worked tirelessly to create and work on projects empower minorities, Mindy Kaling continues to inspire and empower people of many different backgrounds. This past year Kaling created a self-aware movie that examined a show hiring a female staff writer. This irreverent movie can be seen on Amazon Prime and will undoubtedly be a continuation of many different projects that Kaling has used to empower women and many others.
7. Charlize Theron
Charlize Theron is one of the most fierce actresses in Hollywood. Her place at the Women in Hollywood event is almost a guarantee as her work to empower countless groups of people has become one of her top priorities. Her Oscar nominated role as Megyn Kelly in Bombshell, examining the sexual assault claims at Fox News was very much in line with the work she does to empower individuals to fight against injustice much like her character in the movie.
8. Issa Rae
If you don't know Issa Rae now, you certainly will soon. Getting her start on the Youtube series Awkward Black Girl, Rae has become one of the best new trending celebrities across multiple platforms. Her recent work will come to screen in the form of the movie Photograph, and The Lovebirds, both premiering in 2020.
9. Joey King
Joey King was one of the youngest attendees at the event however her impact is great nonetheless. Bringing to life the controversial story of a mother and daughter that leads to murder in The Act brought King to critical acclaim this past year and undoubtedly be one of many great projects to come.
10. Jameela Jamil
Jameela Jamil is known for her outstanding fashion sense, and showcasing it at this event was just another day in the life of the hilarious comedian, actress and MC. Jamil recently made waves for publicly coming out as queer on Twitter, and will use this latest inspiriting act to c0ntinue to be a vessel of change for women and people of color alike. Her latest gigs include hosting the Misery Index with the Impractical Jokers as well as her upcoming spot on HBO's ballroom show, Legendary.