Under 18 athletes are popping in the sport industry. Society is now immersed in a world where athletes under the age of 18 have larger brands than some professional athletes, brands large enough to sustain endorsement and sponsorship deals. There's only one problem, the NCAA has previously held the stance that to play in the NCAA, athlete's can't have a sports agent nor can they monetize their name nor likeness. This will change soon, however. California recently passed legislation that will allow college athletes to profit off their brand. Similarly, other states have begun getting on board with California and there could soon be universal allowance of child and amateur athletes to monetize their brands. This news will further the popularity and recognition of popular child athletes, as they will be able to pursue endorsement deals before and during college athletic participation. This week's trending ten will examine the sport world's most popular athletes under 18.
1. Coco Gauff
Coco Gauff is not only one of the hottest names in regards to athletes under 18, but also one of the hottest athletes in the world. Coco gained recognition in 2019 participating in world class tournaments such as the US Open, even winning multiple matches. The 15-year old turned pro in 2018, in the short time since then she's been able to grow her brand significantly both on and off the tennis court. Coco's Instagram now features over 600K followers, which she's been able to leverage in endorsement deals. Since rising to stardom Coco has endorsed brands like New Balance and even appeared on the cover of Teen Vogue.
2. Bronny James
Lebron James Jr. aka Bronny James is a 14-year old youth basketball star. Bronny, the son of NBA legend and All-Star Lebron James, has made waves in the youth basketball circuit similar to his dad back in the early 2000s. His basketball prowess and distinct family ties have led him to a spot in the limelight, receiving college basketball offers from schools like Duke before turning the age of 15. Bronny is frequently seen in the AAU circuit as well as playing for his high school team, Sierra Canyon. Bronny could be the one of the most hyped prospects in basketball history, and when he's of age he could even surpass the hype generated by Zion Williamson this past year. Bronny has built an impressive brand already, highlighted by an Instagram following of over 3.2 million followers, more than 20 odd some current NBA players.
3. Zaire Wade
Zaire Wade is a 17-year old youth basketball player who is the son of NBA legend and future Hall of Fame player, Dwayne Wade. Zaire plays with Bronny James at Sierra Canyon High School and participates in the highly competitive AAU circuit, as well. Zaire has built a successful brand, which features over 1.3 million Instagram followers and over 10.3 million YouTube subscribers, that will be useful when he transitions to college hoops after his senior year in 2020. He has already received offers from schools like the University of Rhode Island and the University of Nebraska, as he will soon turn to the college ranks.
4. JoJo Siwa
JoJo Siwa is a 16-year old dancer and celebrity. JoJo got her start on the hit TV show Dance Moms and has turned her success from the show into a sustained run as a celebrity. JoJo is a true triple threat as she's expanded her brand to include singing and acting in addition to her dancing ability. She's appeared on the Disney channel on shows such as Bizarrdvark and has created multiple songs. Now a worldwide superstar with over 8.7 million Instagram followers, JoJo has started touring worldwide. Her sustained success at such a young age has afforded her opportunities to work with brands like Amazon.
5. Maddie Ziegler
Maddie Ziegler is a 17-year old dancer who got her start on the hit television show Dance Moms. She appeared on the show from 2011 to 2016. The brand she started building through the show has only grown since her departure. Maddie now dabbles in a variety of areas including writing, authoring her own books, and acting, set to appear in West Side Story coming out in 2020. Maddie has over 13.4 million followers on her Instagram as well as 3.5 million subscribers on her YouTube channel. Her large brand and public following have afforded Maddie opportunities to work with brands like Fabletics, where she has her own line of workout clothing.
6. Sophia Lucia
Sophia Lucia is a 17-year old dancer, who came to fame on the hit TV show Dance Moms. Sophia turned her stardom on Dance Moms into a large brand as one of the faces of the dance industry. Sophia has a large social media following, which features over 1.5 million Instagram followers and over 145K YouTube subscribers. Her successful brand has allowed her to endorse companies in a variety of industries. Sophia has worked with dance brands like Fuzi among others.
7. Jaden Newman
Jaden Newman is an American basketball player and reality television star. Jaden has followed in her bother, Julian's footsteps becoming the youngest girl to surpass 1000 career points for a varsity level prep school basketball team. Jaden came to fame in third grade when she played on her high school varsity basketball team. She also beat Steph Curry in a 3 point shooting contest in 2015. The 15-year old's status as a basketball prodigy has led to a successful brand, which features over 588K Instagram followers. She works with the basketball brand Prodigy, a nice play on her status as a basketball prodigy.
8. Sabre Norris
Sabre Norris is a 14-year old Australian extreme sports athlete. Sabre is a world class skateboarder and surfer and has competed in world class events, even winning a silver medal at the 2018 summer X-Games. She has built a successful brand outside of her extreme sports career, as well. Her Instagram features over 496K followers, which she's been able to leverage to work as an endorser. In the past, Sabre has worked with brands such as Woolworths and BIG W. In addition, Sabre is featured on her family's YouTube channel which has over 3.22 million subscribers. Sabre has also appeared on the Ellen DeGeneres Show. She recently went public with a medical diagnosis where her brain has been pushed down into her spinal canal, this condition has complications such as Scoliosis but the news hasn't slowed the phenom down as she has goals of participating in the 2020 Olympics.
9. Lucy Li
Lucy Li is a 17-year old American golf phenom. She recently competed in the 2018 U.S. Women's Open and was the youngest player in the field to make the cut. Lucy started golfing at the age of 7 and hasn't looked back since. Her success has provided her the opportunity to start building her brand, as she will be joining the college ranks after she graduates high school in 2020. Lucy already has experience as an endorser, recently appearing in an Apple commercial.
10. Arch Manning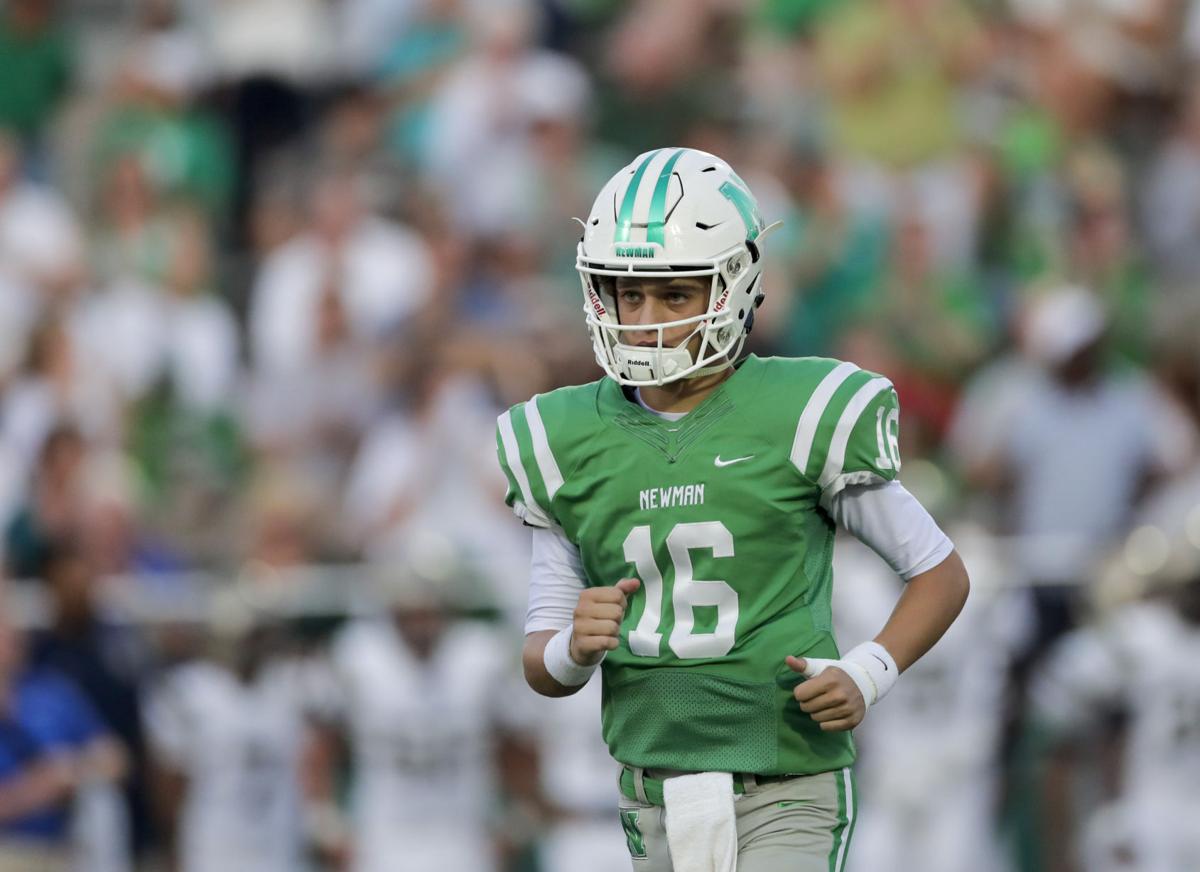 Arch Manning is a 15-year old QB for Isidore Newman High School. Arch is the nephew to former and current NFL QBs Peyton and Eli Manning. Arch is also the grandson to former NFL QB Archie Manning. Football is in his blood and he's following in his family's footsteps. Arch's brand is still growing, but he's becoming more prominent in the news as he gets closer to potentially playing college football. Arch is said to be taking steps Eli and Peyton did't even achieve, starting on Varsity as a freshman in 2019. The heir to the Manning thrown could soon be upon us.
This Celebrity Trending 10 Speakers list is just the start! There are countless inspiring and motivational celebrity speakers making the rounds on the speaking circuit. Celebrity Trending 10 is your #1 source to hire celebrity speakers. We will work with you to determine the best fit for your event audience and theme while working to secure your celebrity speaker at the lowest possible fee. We work on behalf of you, the client, not the speaker, with your best interests in mind. Contact the team at Celebrity Trending 10 via email at contact@celebritytrending10.com, or call (212) 410-2853 to hire celebrity speakers for your next event.