The social age has introduced the next generation of sports fans to their favorite athletes in a whole new way. This past August, sports media platform Bleacher Report researched insights from the top athletes in the world to see how influential their social media presence is. Take a look at the global impact these celebrities are having on social media.
Celebrity Trending 10
Biggest Athletes on Social Media:
1. Cristiano Ronaldo
When it comes to global superstars, Cristiano Ronaldo is without question at the top of most lists. His social media numbers are staggering and its no wonder why. The soccer phenom is idolized by millions, and the best way to keep up with his lavish and luxurious life off the field is on Instagram. His 181M followers is almost unfathomable and leads all influencers in the world. His interactions top all athletes across all fields, with over 887M total interactions on the platform as calculated by Bleacher Report, and 26M new followers coming this year alone. There's a reason Ronaldo makes over 40 million a year just to help companies spread their influence through his star power.
2. Lionel Messi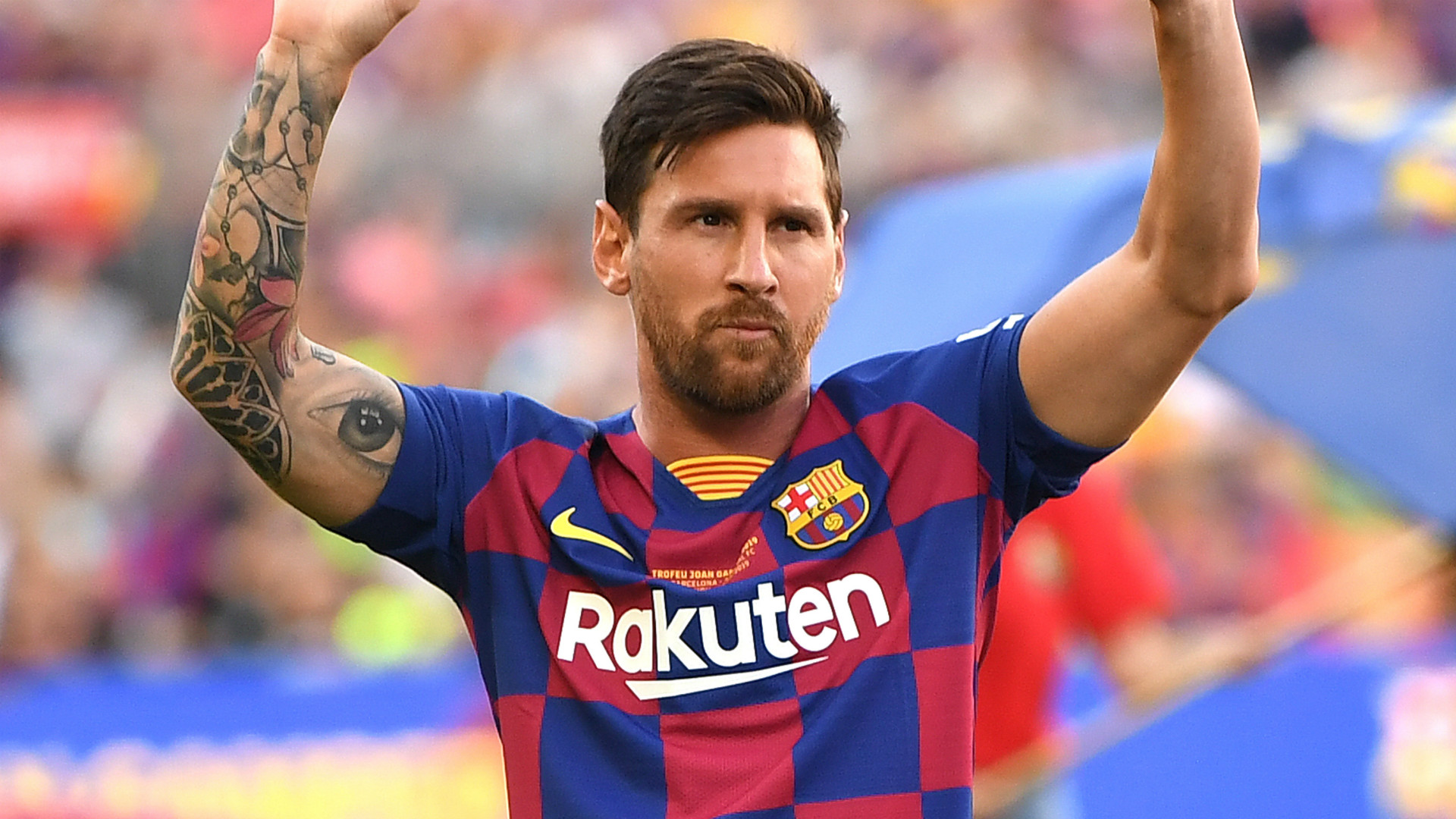 Messi has long competed with Ronaldo for accolades on and off the field, and their social media numbers are competing as well. Messi isn't far behind from his counterpart, with over 129M followers himself on Instagram, and 215M total, second only to Ronaldo. Messi is the highest paid athlete this year due to his widespread social influencer, mostly as a product of his partnership with Adidas. His 49 posts produced 150 million interactions and $6.9 million in ad value for the brand according to Bleacher Report. As soccer continues to be the most globally followed sport, the social media numbers concur that there is a direct link.
3. Lebron James
While soccer stars dominate social media, the biggest basketball player online is, unsurprisingly, LeBron James. With 116M followers and over 125M interactions, James has more than 70M more than the next highest player, Steph Curry. James has built his following since before the social media boom and has utilized his influencer in many ways to build his brand and the brand of the NBA worldwide. Whether it's his investment in Blaze Pizza or his long running partnership with Nike, both companies are certainly glad to have his massive aggregate following seeing their content.
4. Odell Beckham Jr.
Newly acquired receiver for the Cleveland Browns, Odell Beckham Jr. is one of the most flashy athletes in the sports world. His personality was built for the social age and his following has only increased each year he's been in the NFL. With 18M followers and the leading number of interactions among football players, Beckham has created a unique brand. Outside of playing on the field, Beckham has become a fashion icon, has frequented award shows, and has consistently appeared in the media. Not to mention his eye popping moves on the field, Beckham will undoubtedly be one of the most intriguing players to watch this upcoming NFL season.
5. Tom Brady
Despite all the fans who feel defeated every year by the success of the great Tom Brady, he keeps coming back for more and his social media following keeps growing. The football icon and 6x Super Bowl Champion trails Odell by about 7M followers and 20M interactions, but considering the fact that he is over 40 years old, the feat is impressive. With his constant media presence both on nationally televised games and commercials, Brady is always in the mind of viewers, fan or not. Additionaly, Brady had his own web series about his family on Facebook Watch, Tom vs Time. It's yet to be seen when time will catch up with him, but with his social media numbers, it looks like Tom Brady will long be recognized and followed online.
6. PewDiePie
While discussing sport icons of social media, it's impossible to forget the massive emerging sector eSports. The athletes that compete have some of the biggest followings across many platforms like Instagram, Twitter, Facebook and Twitch due to the following of fellow gamers that watch their streams everyday, not just every Sunday. The streamer has over 141M interactions on social media, topping other stars like Ninja. In fact few other athletes had more growth than PewDiePie, as only Ronaldo added more social media followers this year.
7. P.K. Subban
PK Subban is bringing his massive social media following and outgoing personality to the New Jersey market after recently being acquired by the Devils. His numbers encompass 2.2M followers and reach 3.5M interactions. While hockey remains one of the lower end sports in terms of athlete followings, PK has changed the game with his gameplay and charisma. In addition, the star hockey player hit the VMA red carpet with trending celebrity girlfriend Lindsey Vonn, who has a respectable 2M followers as well.
8. Tiger Woods
From soccer to football to eSports to hockey, one of the remaining sports that boasts social media titans is golf. Tiger Woods has been the face of the sports for years, and with his recent re-emergence, his social media numbers cannot be ignored. Woods hits the 4M mark when it comes to interactions. His Masters victory last Spring was a sight to see, and his Instagram post in the trademark green jacket reached over 800k likes.
9.  Conor McGregor
Connor McGregor is one of the most polarizing athletes and trending celebrities in the world and his social media numbers reflect that. His popularity is astounding, and his antics are entertaining. His 160M interactions establish him as the 5th highest athlete in the world as far as social media buzz factor, behind top earners and trending athletes Ronaldo, Messi, Neymar and Kylian Mbappé. Everyone is waiting to see what McGregor does next, whether it is take on an undefeated boxer, throw a chair at a bus or even punch a defenseless old man, and the world can't resist.
10. Marcus Stroman
The unlikely king of baseball social media is in fact the New York Mets pitcher, Marcus Stroman. Having just 541k followers on Instagram. Stroman leads superstars like Bryce Harper, Aaron Judge and Mike Trout in social media interactions with 3.5M. With his quick rise to fame, Stroman has dazzled on the field, creating buzz on social media, and creating social numbers that reflect buzz more than just followers.
This Celebrity Trending 10 Speakers list is just the start! There are countless inspiring and motivational celebrity speakers making the rounds on the speaking circuit. Celebrity Trending 10 is your #1 source to hire celebrity speakers. We will work with you to determine the best fit for your event audience and theme while working to secure your celebrity speaker at the lowest possible fee. We work on behalf of you, the client, not the speaker, with your best interests in mind. Contact the team at Celebrity Trending 10 via email at contact@celebritytrending10.com, or call (212) 410-2853 to hire celebrity speakers for your next event.