ABC's hit competition show Dancing with the Stars is kicking off their 28th season, announcing the celebrity cast with lots of familiar names. Check out who's trending and who will be on the dance floor this fall when DWTS premieres.
Celebrity Trending 10
Dancing with the Stars:
1. Hannah Brown
Hannah Brown was the most trending celebrity on television and social media the past few months, and isn't stopping now. After coming off an expectedly dramatic and heart wrenching season of The Bachelorette, Brown is testing her skills on the dance floor. While Brown didn't find love on the show, she's excited to show the world more of who she is this Fall on ABC.
2. Ray Lewis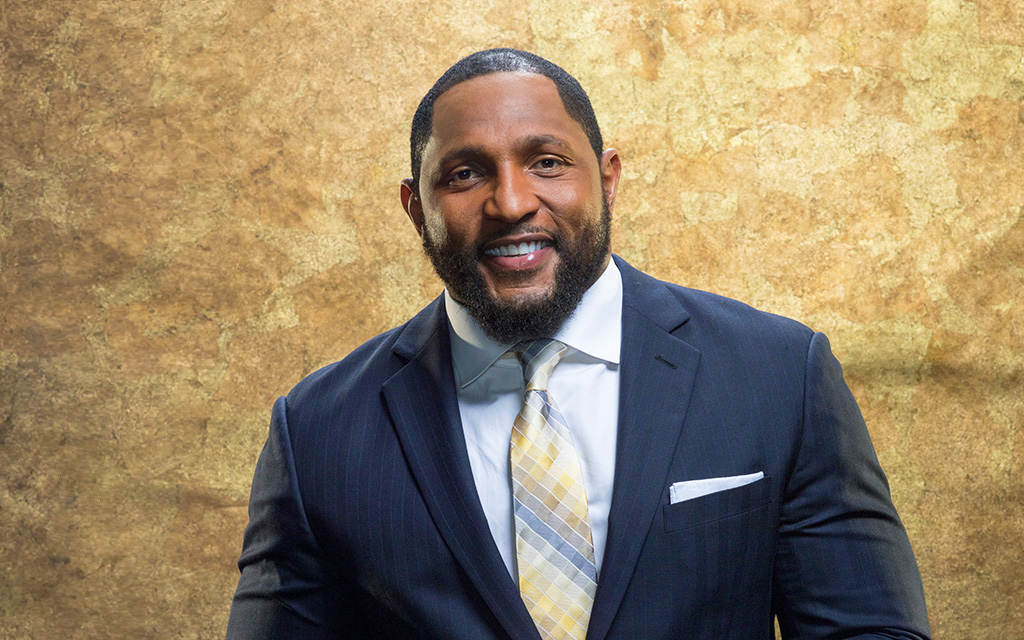 2-time Super Bowl Champion. 13x Pro Bowler and Hall of Famer. NFL icon Rya Lewis is adding Dancing with the Stars contestant to the list. Since retiring in 2012 after a 17-year NFL career, Lewis has dabbled in broadcasting, serving as an analyst for both ESPN and Fox Sports. After joining the greats in Canton, Lewis will look to keep the tradition of football players winning the trophy alive this season on Dancing with the Stars.
3. Karamo Brown
Karamo Brown, star of the hit Netflix show, Queer Eye, will be joining the star studded cast of DWTS as one of the most trending pop culture celebrities. Brown has had a huge last couple years. He released his memoir, Karamo: My Story of Embracing Purpose, Healing, and Hope in March. He was also featured in one of the top music videos of the year by Taylor Swift, You Need to Calm Down. On top of his recent success, Brown has been a recurring expert on the Queer Eye revival since 2018, was awarded the Human Rights Campaign Visibility Award in 2018 and joined Creative Coalition and Health Care Voter as co-chair. Look for Brown to be a popular contestant and early favorite to go all the way.
4. James Van Der Beek
Former teen heartthrob James Van Der Beek from Dawson's Creek will join DWTS as a fan favorite this season. The pop culture icon has done a few shows and movies here and there in recent years but will return to the spotlight and test his dancing chops on ABC this fall.
5. Lamar Odom
Lamar Odom has had his ups and downs throughout the years and looks to revamp his image with an appearance on DWTS. Odom has been outspoken in the media this year, releasing his visceral tell all, Darkness to Light in May. The book captured his darkest moments, from his retirement from the NBA to his divorce with Khloe Kardashian. The memoir even hit the NY Times Bestsellers list. Leading off his book's success, Odom will look to continue his return from rock bottom with a triumphant return to TV.
6. Cheryl Burke
Cheryl Burke has been a household name among DWTS fans over the years and is returning for their 28th season. Burke has had a big year, recently marrying actor Matthew Lawrence in May. In her twenty second season, Burke will look to hoist her third Ballroom Trophy with whichever trending celebrity she gets paired up.
7. Carrie Ann Inaba
Carrie Ann Inaba has been on DWTS since its premiere in 2005 and will be back for the upcoming season. Outside of her judging role on the hit show, Inaba recently became the co-host of CBS's The Talk alongside trending celebrities Julie Chen, Sara Gilbert and Sharon Osborn. Between her two shows, Inaba will be one of the most hottest hosts on TV this fall. In addition to her tv gigs, Inaba serves as the Sjogren Syndrome Foundation's National Awareness Ambassador & Spokesperson, and fights many causes relating to health issues that she battles herself.
8. Kel Mitchell
Half of the hit comedy team on Nickelodeon's SNL type series Keenan & Kel, Kel Mitchell will join the stars on the dance floor this season. The comedy star recently joined Nick's reboot of the sketch comedy show All That, teaming up with his former co-star Keenan Thompson this past summer. Mitchell will attract the millennial audiences to tune in this Fall, bringing his comedic charisma to the dance floor.
9. Val Chmerkovskiy
Part of the Chmerkovskiy brother duo on DWTS that all women love to watch, Val will return to the cast as a dancer who will pair with one of the lucky female contestants on the show. However the contestants will have to keep their affections to themselves as the star dancer recently married fellow cast member Jenna Johnson in April. Johnson joined the show in season 23 and will compete with her husband this season for the trophy.
10. Sean Spicer
From the White House to the dancer floor, Sean Spicer will be an interesting storyline to see unfold this season. Seemingly the most controversial contestant on the cast, Spicer will have to fight for votes while flaunting his dance skills. Back in front of America since his departure from the White House in 2017, Spicer has capitalized on his fame, or rather infamy, writing The Briefing: Politics, the Press, and the President in 2018. We'll see how Spicer run on the show plays out and America's reaction to their former press secretary.
This Celebrity Trending 10 Speakers list is just the start! There are countless inspiring and motivational celebrity speakers making the rounds on the speaking circuit. Celebrity Trending 10 is your #1 source to hire celebrity speakers. We will work with you to determine the best fit for your event audience and theme while working to secure your celebrity speaker at the lowest possible fee. We work on behalf of you, the client, not the speaker, with your best interests in mind. Contact the team at Celebrity Trending 10 via email at contact@celebritytrending10.com, or call (212) 410-2853 to hire celebrity speakers for your next event.