Society is becoming increasingly digitally immersed. In the last 10-15 years, society has seen the rise of both social media and the digital marketplace. The popularity of the digital marketplace has created a need and a want for Ecommerce giants like Amazon. This surge for Ecommerce has led to the invention of may new successful businesses and products. Here is a trending 10 for hottest entrepreneurs in the tech and Ecommerce industries.
1. Elon Musk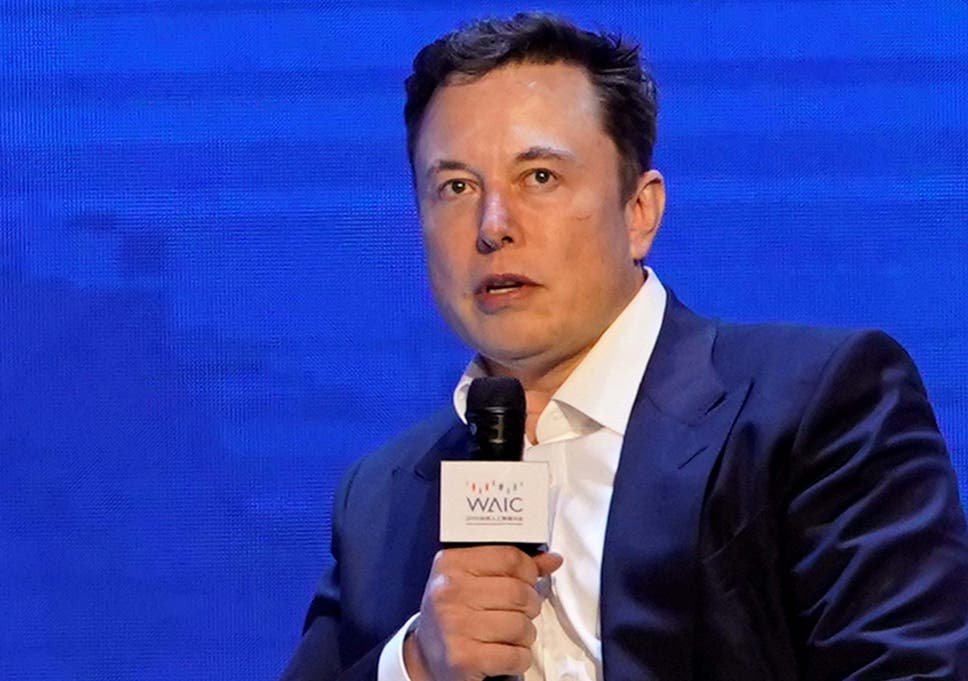 Elon Musk is one of the hottest names in the tech industry. Elon is the CEO of brands like SpaceX, which is a private aerospace manufacturing company with aspirations of leading trips to planet Mars. Elon also co-founded and serves as the CEO of the popular car company Tesla, who's vehicles run strictly on electric power. Elon has proven to be a mainstay in the tech industry as he continues to produce innovative brands and products.
2. Jeff Bezos
Jeff Bezos is considered one of the wealthiest people in the world, mostly for his critical role in founding Amazon. Jeff conceived the idea for Amazon and founded it in 1994 and still serves as the company's CEO and President. The Ecommerce giant has had sustained success across numerous different industries and continues to broaden to different areas everyday. One of their more recent ventures has been working with the NFL to stream Thursday Night Football games, as streaming continues to draw people away from traditional cable subscription.
3. Mark Zuckerberg
Mark Zuckerberg, creator of Facebook, serves as one of the most influential figures in the "social media age." Mark founded Facebook in February of 2004 which took off a few years later. Initially the platform started as a way for people to stay in touch and share information with their friends, but the first of its kind platform now owns other popular social media platforms like Instagram. Zuckerberg is largely responsible for the start of the "social media age" which has created new industries such as digital marketing, where companies identify and promote products, brands, etc. through social.
4. Jack Dorsey
Jack Dorsey is the co-founder and CEO of Twitter. Like Zuckerberg, Dorsey helped create the "social media age." His platform, Twitter, has changed how people receive and consume their news. Gone are the days of having to sit down in front of the television at 6 and 11 every night to get your news. Now people are able to receive news right on their cell phones through Twitter.
5. Mark Cuban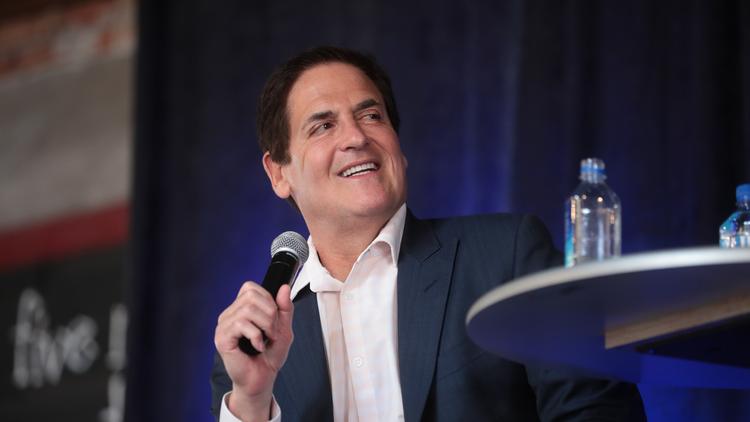 Mark Cuban is a famous tech founder and investor. In the 1990s Mark co-founded Broadcast.com which he later sold to Yahoo! for $1.7 billion. Mark also runs 2929 Entertainment and is the owner of the NBA's Dallas Mavericks. The Mavericks are making waves as Cuban is widely considered one of the most innovative and forward thinking owners in sports. The Mavs opened their stance on cryptocurrency for the 2018-2019 season, accepting it as a form of payment. Mark is also a mainstay on ABC's hit show Shark Tank, as an investor.
6. Robert Herjavec
Robert Herjavec is a famous tech entrepreneur and investor. Robert has built multiple IT companies later selling them for vast amounts of money. One of Robert's most successful businesses was his founding of BRAK Systems, an internet security company that was acquired by AT&T in 2000 for over $30 million. Now recognized as one of the most successful entrepreneurs in the world, Robert serves as one of the main talents as an investor on ABC's hit show Shark Tank.
7. Randi Zuckerberg
Randi Zuckerberg is the sister of Facebook founder and CEO, Mark Zuckerberg. Randi worked for Facebook for a long period of time as the director of market development, where she created Facebook Live. Since leaving Facebook, Randi has forged her own path founding her own media company, Zuckerberg Media. Zuckerberg Media is a marketing firm and production company that helps brands create content and reach their target audiences more effectively.
8. Marissa Mayer
Marissa Mayer has an abundance of experience in the tech industry. Outside of her role as co-founder of Lumi Labs, a tech studio focussed on building consumer applications powered by AI, she formerly served as the CEO for Yahoo. Marissa got her start working for Google, becoming the company's first female engineer. Her vast roles, experience, and status as a empowered woman in a male dominated industry make her one of the hottest names in the tech industry.
9. Chris Sacca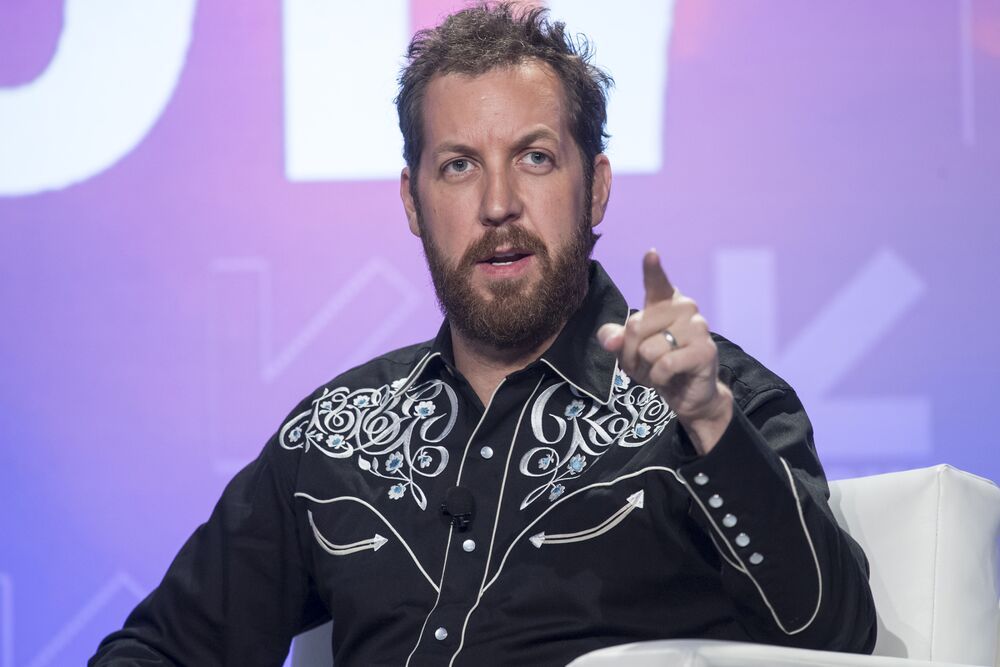 Chris Sacca is a famous investor both inside the tech industry and out. He serves as the chairman for Lowercase Capital, a venture firm that has provided funds to tech startups like Twitter, Uber, and Instagram. Chris brings a unique point of view to the tech industry as he's been able to identify successful new businesses and has helped build them up using his expertise. Chris has appeared on ABC's hit show Shark Tank as an investor.
10. Ricky Ng
Ricky Ng is the founder of AFintech, a cryptocurrency and blockchain ibank platform. The company helps organizations and businesses fundraise among other things and will look to expand their offerings in the future to include lending and insurance services. Before founding AFintech, Ricky founded other tech organizations such as I-House Token and Bitsdaq. Ricky Ng is a name to look for in the cryptocurrency sector of the tech industry.
This Celebrity Trending 10 Speakers list is just the start! There are countless inspiring and motivational celebrity speakers making the rounds on the speaking circuit. Celebrity Trending 10 is your #1 source to hire celebrity speakers. We will work with you to determine the best fit for your event audience and theme while working to secure your celebrity speaker at the lowest possible fee. We work on behalf of you, the client, not the speaker, with your best interests in mind. Contact the team at Celebrity Trending 10 via email at contact@celebritytrending10.com, or call (212) 410-2853 to hire celebrity speakers for your next event.